Your Vision.
Our Mission.
This is not about us, our desires, or even our experiences.
It's about you and your church's vision to advance.
HouseRight serves churches by designing and installing
audio, video, lighting, and acoustic systems.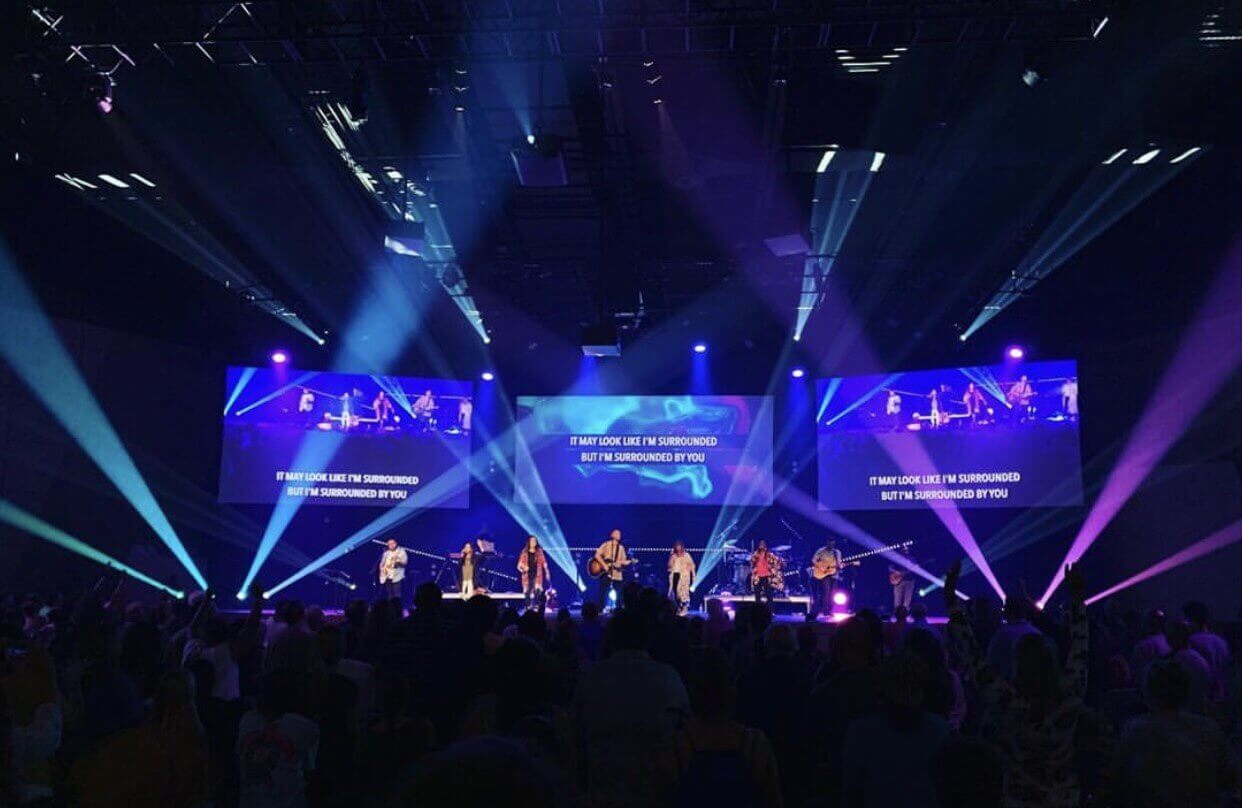 Audio
Creating powerful and compelling clarity — for words and music.
Video
Delivering lifechanging stories through clear and effective visuals.
Lighting
Creating emotions that capture attention and compel hearts to action.
Acoustic
Designing every space to its maximum potential.

LifePoint Church
Clarksville, Tennessee
Leading people to be fully devoted followers of Jesus Christ.

Southland Christian Church
Nicholasville, Kentucky
We are courageous followers of Jesus who love God, love people, and prove it daily in our communities, in our city and in our world.

Eastside Christian Church
Anaheim, California
To transform our homes, community and world by pursuing God, building community, and unleashing compassion, one neighborhood at a time.

Vale Church
Bloomington, Illinois
We will be a church that unapologetically proclaims the vital truth of God's Word.

Southeast Christian Church
Louisville, Kentucky
Connecting people to Jesus and one another.

River of Life Church
Jacksonville, North Carolina
The mission of River of Life Church is the same mission Jesus gave his followers: Go therefore and make disciples of all nations, baptizing them in the name of the Father, Son, and Holy Spirit.

Crossroads Church
Cincinnati, Ohio
Connecting seekers to a community of growing Christ-followers who are changing the world.

The Bridge Church
Spring Hill, Tennessee
The Bridge is a movement for all people to know God, find freedom, discover calling, and make a difference.

Northview Church
Carmel, Indiana
Connecting people with God and connecting people with people.

Southbrook Christian Church
Miamisburg, OH
Help de-churched skeptics live like Jesus forever.

Canyon Ridge Christian Church
Las Vegas, Nevada
To join Jesus and bring life to everyone, everywhere, every day.

Vineyard Community Church
Lexington, Kentucky
Helping people far from God find God and become fully devoted followers of Jesus.

Community Christian Church – FL
Tamarac, Florida
Believe. Belong. Become.

FCC Huntington Beach
Huntington Beach, California
Helping you experience grace, and discover purpose.

One Harbor Church
Morehead City, North Carolina
Make disciples, push back darkness, all for the sake of the Gospel.

Northway Church
Clifton Park, New York
To cultivate an environment that breathes life into people and change lives for the better through the love of Jesus!